Aparthotel Vip Eden

T.:+351 21 321 6600, Praça dos Restauradores, nº 24 1250-187 Lisbon, Portugal (134 Rooms) - City center: 4.82 km
We are not able to guarantee the provided services or the quality of services with this property, hence we have suspended the cooperation with this accommodation provider,
please choose another accommodation!

Click here for the map of Aparthotel Vip Eden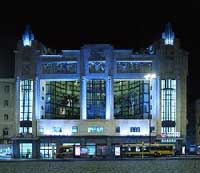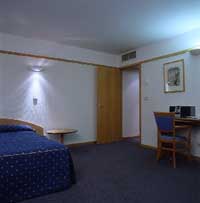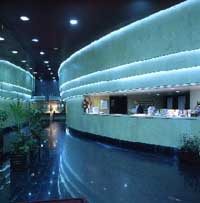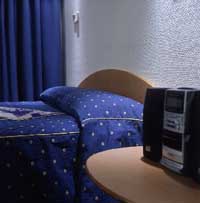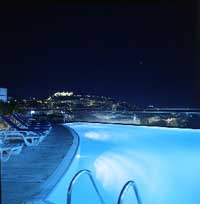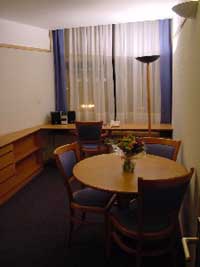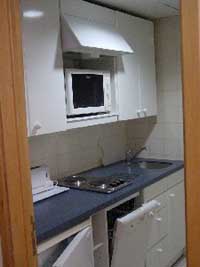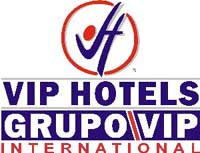 This is a 4 star hotel under the Portuguese legislation. In 1996, the hotel was rewarded with the prizes of the best urban renovation project and of the tourist accomplishment in Portugal, thanks to the superior quality of the equipments, and architecture. The building has 75 studios for one or 2 people, with single or double beds and 59 apartments of two rooms that will be suitable for four people. All studios and apartments are equipped according to the new rules of comfort taken by the VIP hotels. The VIP Eden can also offer you the advantages of a swimming pool on the roof, with a solarium and a bar where you can enjoy the panoramic view over the city, while having your breakfast.

Services offered by the hotel: Air conditioning, Babysitting (on request), Bar, Major credit cards accepted, Safe, Kitchenette, Outdoor swimming pool, Car rental, Conference Room, Hair-dryer, Wake up service, Laundry service, Snack-Bar, Di...
(Show all)
This is a 4 star hotel under the Portuguese legislation. In 1996, the hotel was rewarded with the prizes of the best urban renovation project and of the tourist accomplishment in Portugal, thanks to the superior quality of the equipments, and architecture. The building has 75 studios for one or 2 people, with single or double beds and 59 apartments of two rooms that will be suitable for four people. All studios and apartments are equipped according to the new rules of comfort taken by the VIP hotels. The VIP Eden can also offer you the advantages of a swimming pool on the roof, with a solarium and a bar where you can enjoy the panoramic view over the city, while having your breakfast.

Services offered by the hotel: Air conditioning, Babysitting (on request), Bar, Major credit cards accepted, Safe, Kitchenette, Outdoor swimming pool, Car rental, Conference Room, Hair-dryer, Wake up service, Laundry service, Snack-Bar, Direct dial telephone, Satellite TV
(show less)
Facilities
Location Hilights:

Town center

Near the sea

Near train station
Hotel Facilities:

Handicap equipped

Parking

Meeting/Conference rooms

Internet access

Wifi access

Bar

Alarm clock

Hair dryer

Fax

Cooking facilities
Room Facilities:

Telephone

TV

Air-conditioning

Room safe

TV with cable or satellite

Baby cot
Sports Facilities:

Swimming pool

Solarium